Say hello to our Creative Lead,
Alyssa Wychers
Executes the creative vision of our clients
Creates pixel-perfect visuals, graphics, and animations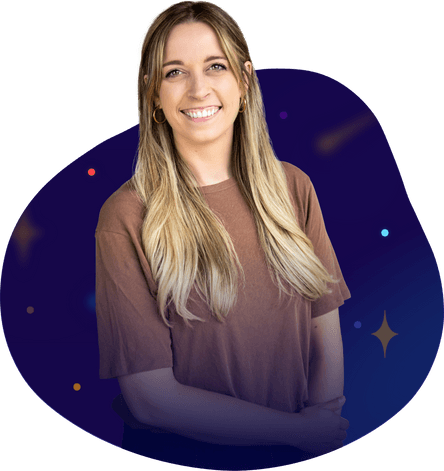 Designs websites that are easy to navigate and fun to look at
Crushes the office typing speed test competitions
About
Alyssa graduated from John Brown University and joined our team in 2017. She moved from Michigan to Atlanta the following year to join the team in-office. When she's not coming up with the next creative design idea, she loves being outside, reading all of the classics, and convincing anyone she meets that Michigan summers are actually the greatest.
Office Superlative
Fully Leaded Award ☕️ - Always on the hunt for the coolest coffee shop
Favorite Food
Twice Baked Potatoes
Favorite Card or Board Game
Monopoly
Favorite Disney Movie
The Parent Trap
Favorite Ice Cream Flavor
Chocolate Chip Cookie Dough
Jam out to Alyssa's (current) favorite song: