Say hello to our Co-Founder,
Joel Mehler
Strategizes and executes your marketing plan
Optimizes websites like a well constructed 7 layer dip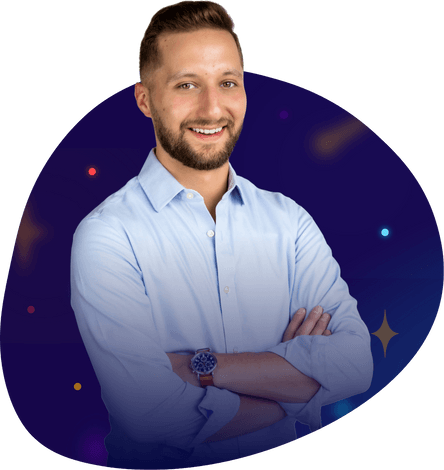 Analyzes performance data month after month
Keeps us guessing on what he's listening to today
About
A graduate of the University of Alabama, Joel was first introduced to digital marketing and SEO while participating in an international internship program in Barcelona, Spain. Joel maintains consistent oversight on strategy performance, client relations and day-to-day operations. Joel is an avid traveler and spends much of his free time in search of Atlanta's next fun trend.
Office Superlative
Energizer Bunny Award 🐰 – Always brings the energy level up in a group
Favorite Card or Board Game
Catan
Favorite Disney Movie
Toy Story
Favorite Season
Ski Season
Favorite Ice Cream Flavor
Cherry Chocolate Chip
Jam out to Joel's (current) favorite song: