Say hello to our Co-Founder,
Justin Radomski
Ensures that all web projects exceed expectations
Challenges his team to think outside the box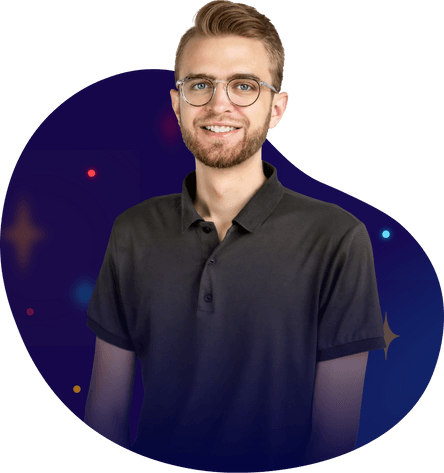 Takes "safaris" to learn new web technologies
Scores the second fastest time on the New York Times Mini
About
Through his passion for web development and design, Justin executes the creative vision of all Double Up Digital projects. Motivated by perfection, Justin ensures that all design and development products exceed client expectations and constantly challenge the industry standards of design accomplishment. In his spare time, Justin can be found taking pictures that are truly out of this world.
Office Superlative
Icebreaker Award 🧊 – Most likely to start a debate
Favorite Card or Board Game
What Do You Meme
Favorite Disney Movie
The Avengers
Favorite Ice Cream Flavor
Cake Batter with Cookie Dough and Sprinkles
Jam out to Justin's (current) favorite song: